Software that works with You.
Presage Analytics simplifies quality and compliance by replacing cumbersome paper logging with data collection using mobile devices and robust enterprise software for improving reporting and compliance.
---
Automated processes can help your organization, no matter the size. Presage Analytics offers specific regulatory software that will ensure compliance. Our quality management software systems enable you to eliminate paper-based quality processes while adhering to industry standards. Learn more.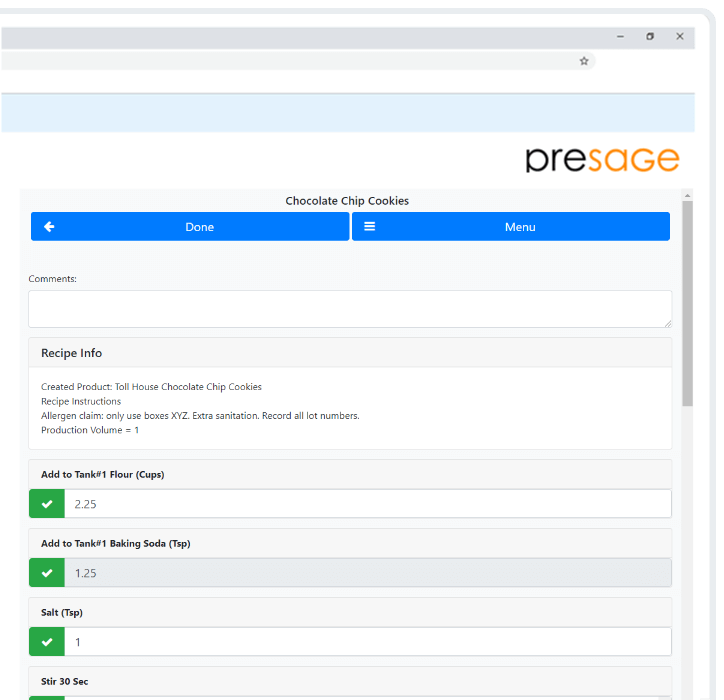 Easily implemented. Improved efficiency. Maintain ISO standards. Secure storage.
---
With Presage, pay only for what you need. You can get started now with our personalized setup. We're happy to provide you with a personalized demo to show you just how Presage can work with your environment.
Presage is comprehensive, affordable and easy to use. Get started with our quality mobile-ready management solution. We offer expert support.