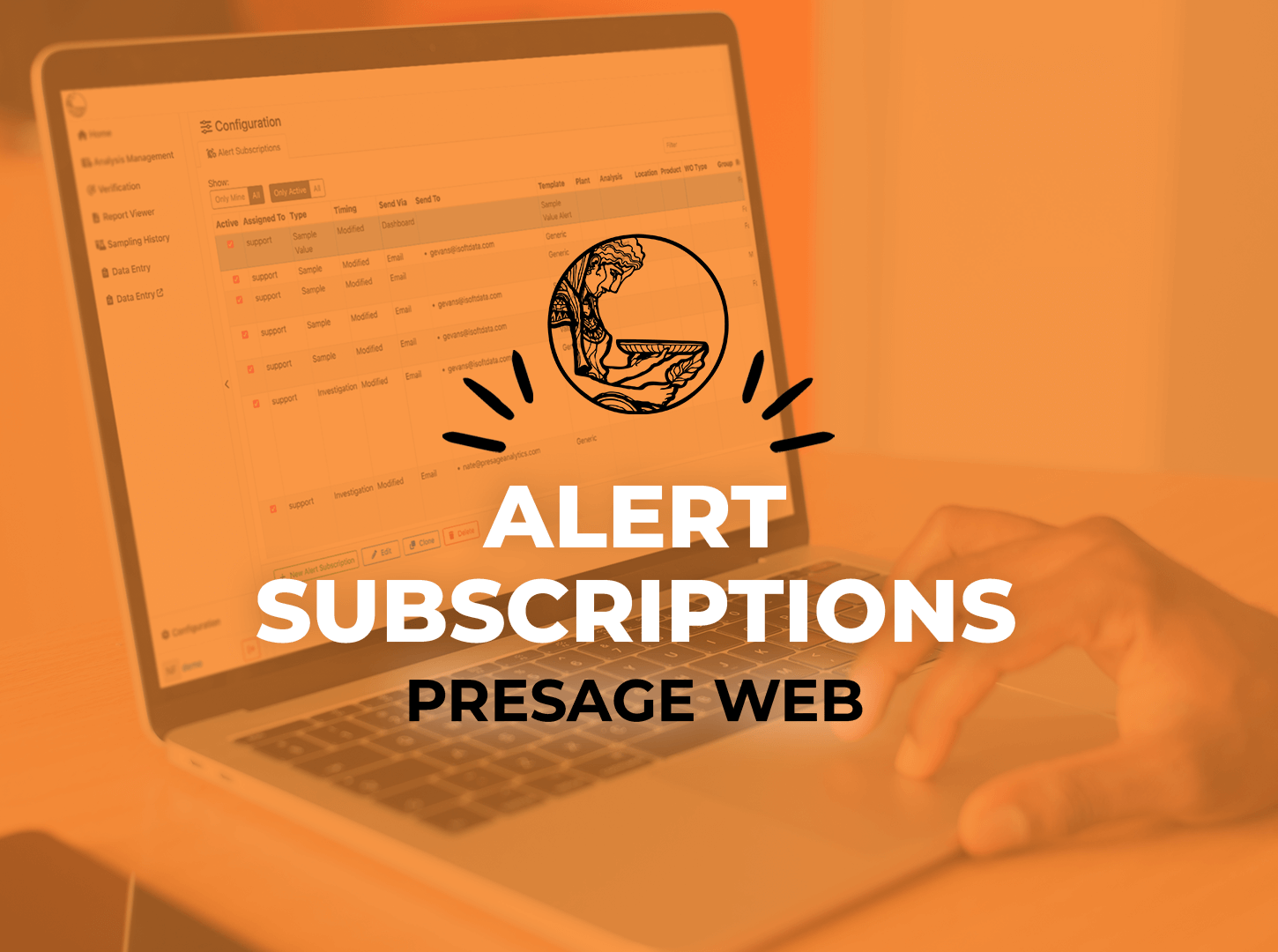 ---
Presage Web's Alert Subscriptions: Streamline Your Quality Assurance Process
Today, we're excited to introduce you to a new feature of Presage Web – Alert Subscriptions! The Alert Subscriptions feature is thoughtfully designed to empower you and your team to stay ahead of potential quality issues, ensuring that you maintain the highest standards for your products. Located within the Configuration screen, this feature offers a comprehensive platform for managing and customizing your alert preferences efficiently.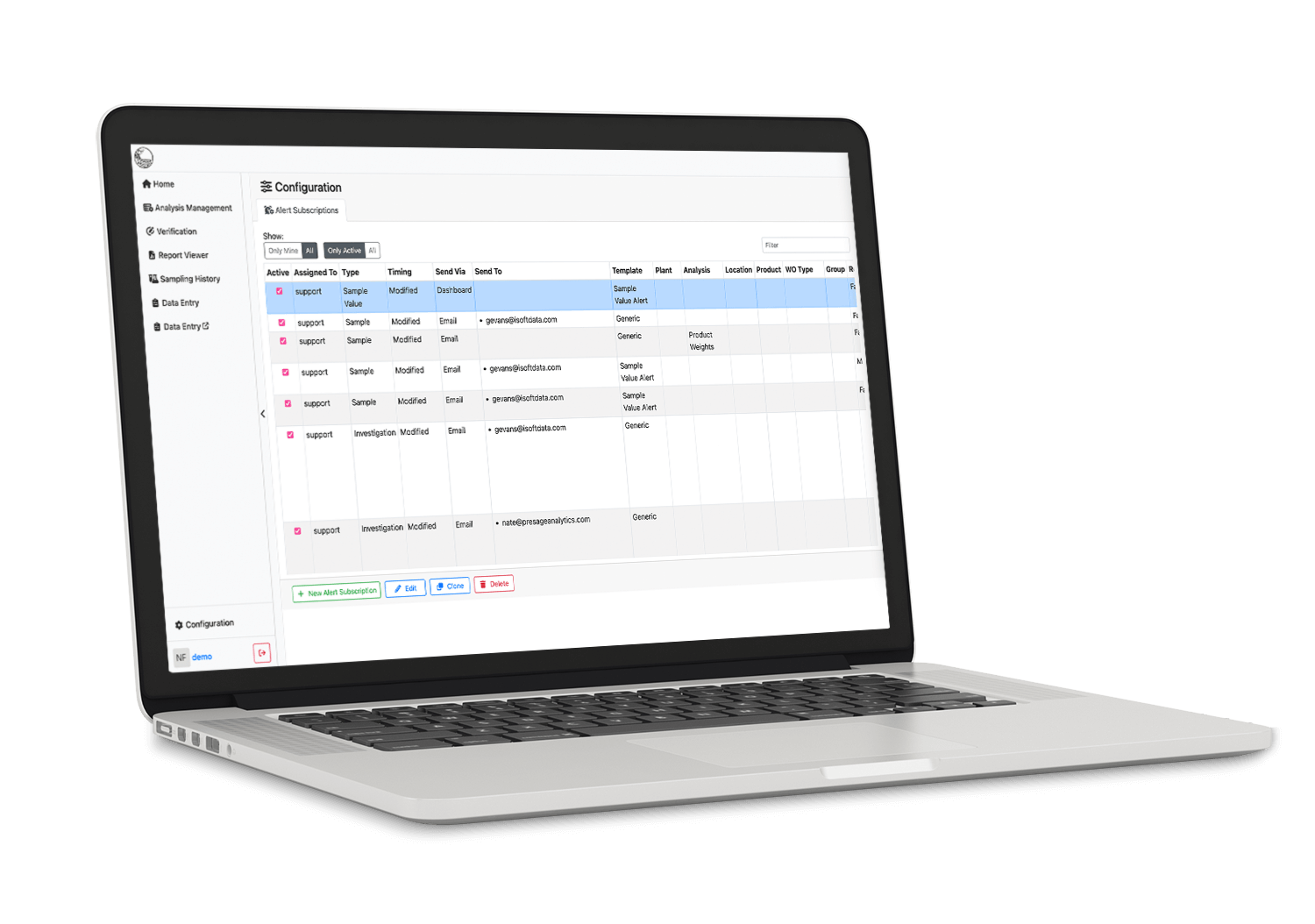 Here's how the new feature works:
Manage Existing Alert Subscriptions
With Presage Web, you have full control over each alert subscription. Access the Configuration screen to view and manage all your current alert subscriptions effortlessly. This centralized approach ensures you are always aware of the alerts set up for various aspects of your quality assurance process.
Create Tailored Alert Subscriptions
Every food and beverage production environment is unique, and that's why Presage Web allows you to create personalized alert subscriptions tailored to your specific needs. Whether it's monitoring critical control points, tracking inventory levels, or overseeing equipment maintenance, you can set up alerts that align perfectly with your workflow.
Activate or Deactivate Alerts
Presage Web grants you the flexibility to mark alert subscriptions as active or inactive with just a few clicks. This feature is particularly useful during seasonal or operational changes, ensuring that you receive only the most relevant alerts at any given time.
Assign Alerts with Precision
We understand that efficient communication is paramount in quality assurance. With Presage Web, you can assign alert subscriptions to specific team members or permission groups, ensuring that the right people receive the right information promptly. Collaboration and swift action become seamless!
Test and Preview
Presage Web cares deeply about the accuracy of your alerts. To guarantee that the system is set up correctly, you can take advantage of the test and preview functionality. This allows you to ensure that alerts are triggered when and how you expect them to be, leaving no room for guesswork.

Get Presage Web Today
Presage Web is currently in beta and available by request only, making this the perfect opportunity to get a sneak peek at the future of food and beverage quality assurance software. Contact our Sales team to schedule a demo and take your quality control to new heights with Presage Web!