---
---
---
---
Presage Analytics works hard to make compliance and maintaining standards easier by providing an end-to-end flexible configuration. This allows you to align the software with your business process, helping you to identify delays and speed up compliance all while avoiding costly problems and regulatory scrutiny.
---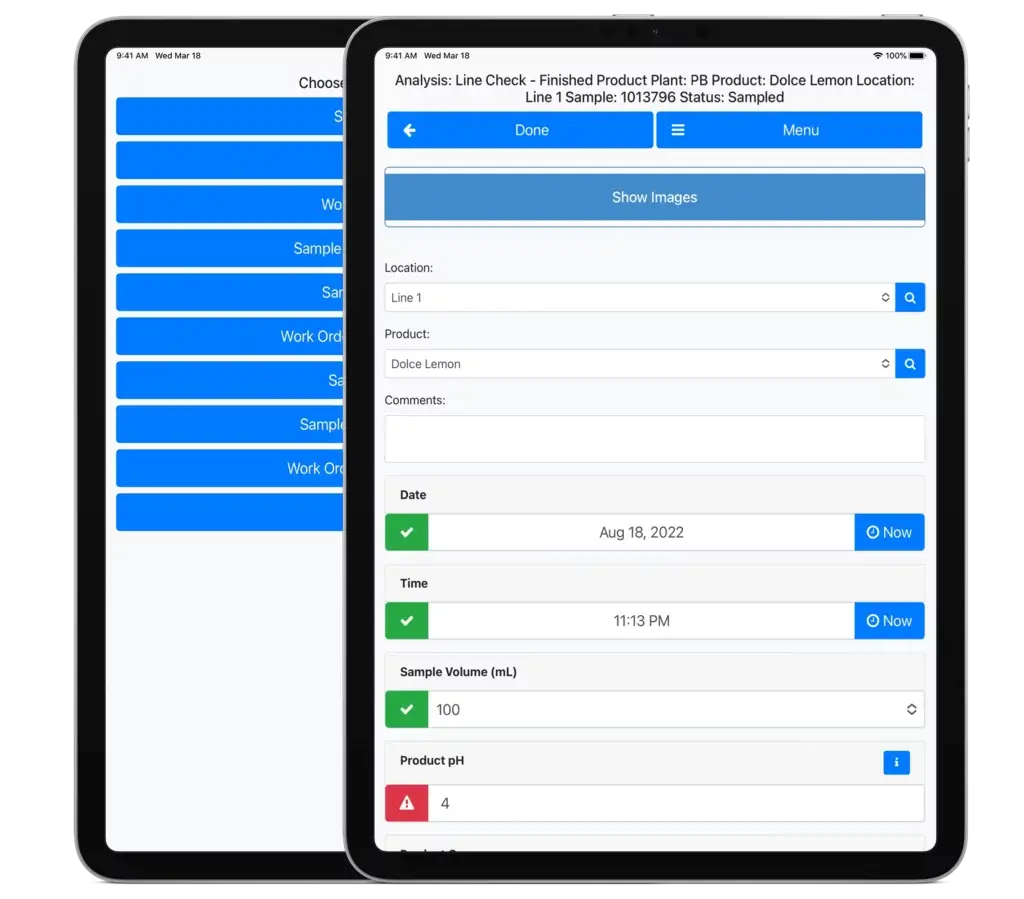 Never Lose Historical Information
---
Traceability helps facilities like yours manage increasingly complex products over time and turnover. Presage Analytics offers practical and realistic tracking to easily identify actions taken in relation to a user, product, ingredient, or process.
Version Control
With our version control, easily go back to a previous version of a document and never lose information in the shuffle.
Document History
Document history is stored, allowing you to see past edits to documents, including what was edited and the author.
Barcode Scanning
Easily print and scan barcodes to input the digits on the barcode, without having any transcription errors, and correctly tying each test to its work order.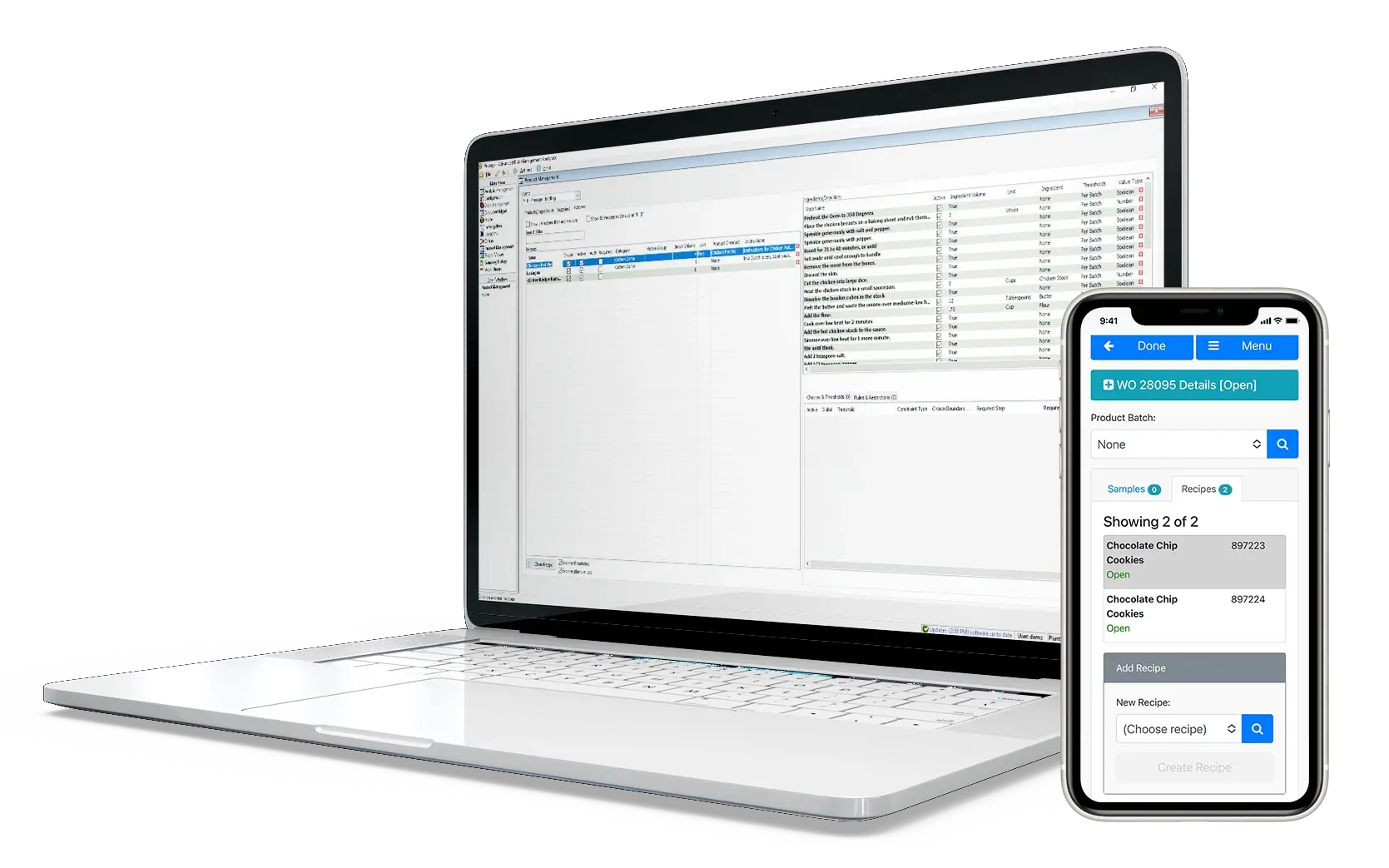 Recipes & Batches Made Easy
---
During product development, the formulation step is essential and it determines a product's success or failure. Presage Analytics makes managing your recipes and batches simple.
Develop and Manage Recipes
Save commonly used recipes for easy access. Edit or remove any existing recipes to keep your recipe list up-to-date.
Calculate Ingredient Amounts
Easily calculate ingredient amounts for each recipe. Ensuring consistency in each batch.
Scale Batches
Scale batches for smaller or larger orders. Ingredients are automatically calculated for each batch size.
Track Ingredients Used
Track lot numbers and expiration dates for ingredients used in a batch to facilitate traceability.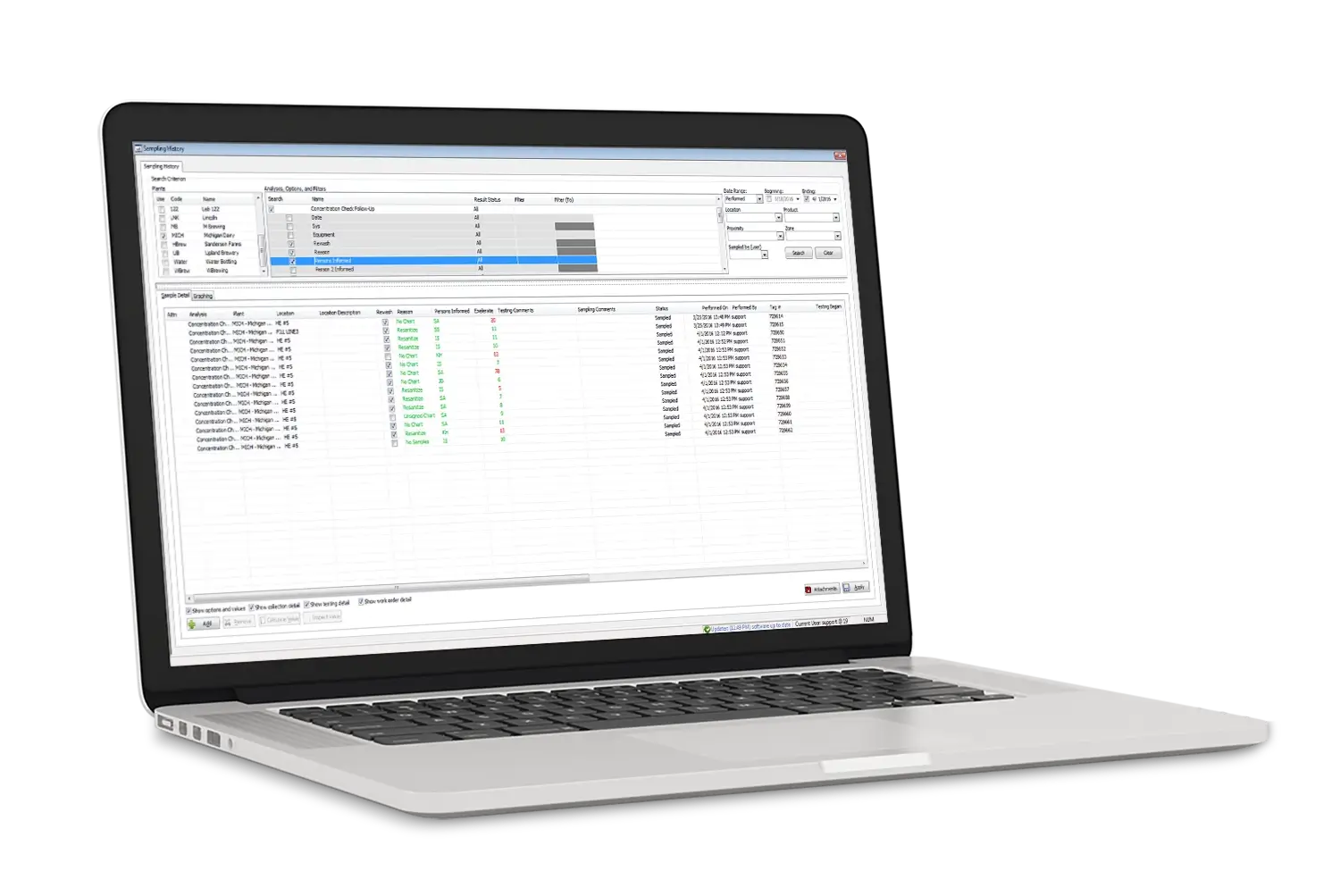 Improve Your Storage Security
---
---
---
Granular User Permission Control
---
---
---
Centralize and Digitize Control and Safety Data




Use On Almost Any Device & Operating System
---
Though, Presage Analytics was originally designed for Windows machines, over the years, we've expanded our compatibility to include almost all devices and operating systems. Access vital features from your phone, tablet or Apple device using our web platforms or stick to the tried-and-true desktop application usable on any Windows computer. Presage allows you to access your data from wherever you are, with the device of your choice.
---
Presage Analytics is a leading quality assurance software that helps you develop compliant solutions that meet regulatory requirements and technical standards. We continuously update the software to meet any changes to major worldwide standards. HACCP Compliance Software, GFSI, SQF and more, you can rely on us!





Are you ready to see real improvements?
---
Schedule a demo today and let us show you how Presage Analytics can work for your company.
---
---
Are you ready to see real improvements?
---
Schedule a demo today and let us show you how Presage Analytics can work for your company.
---