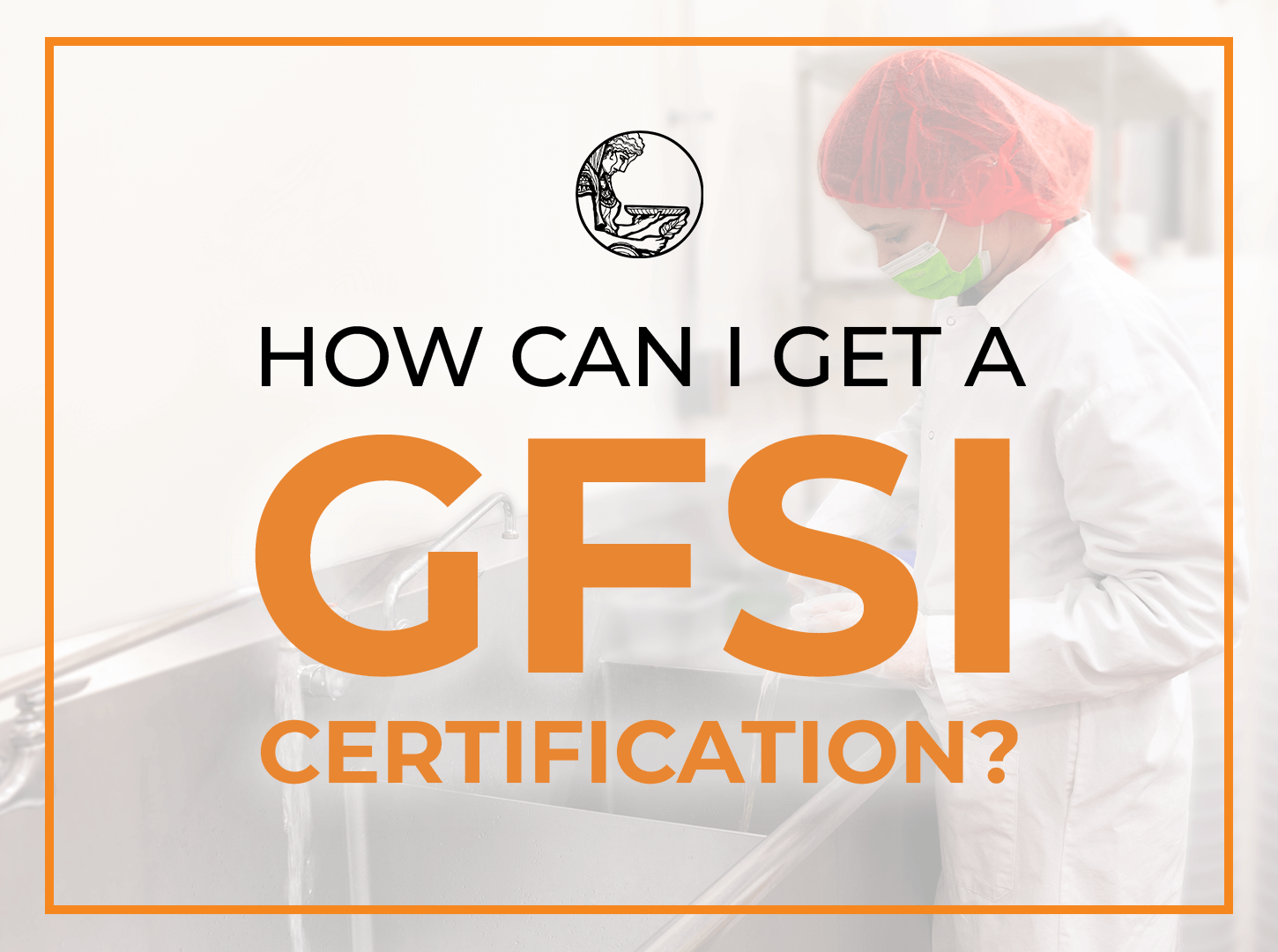 ---
How can I get a GFSI certification?
A Global Food Safety Initiative (GFSI) certification is a recognized food safety certification that demonstrates a food company has met rigorous food safety standards. These standards are benchmarked against leading food safety standards, including those from organizations such as FSSC 22000, SQF and BRC. GFSI certification is voluntary, but it is highly valued by food companies and retailers, as it helps to ensure the safety and quality of the food products they produce and sell. GFSI certification also helps to improve supply chain efficiency and increase consumer confidence in the food industry. Companies that are GFSI certified are audited on a regular basis to ensure they are maintaining the high food safety standards required by GFSI.
How To Get A GFSI Certification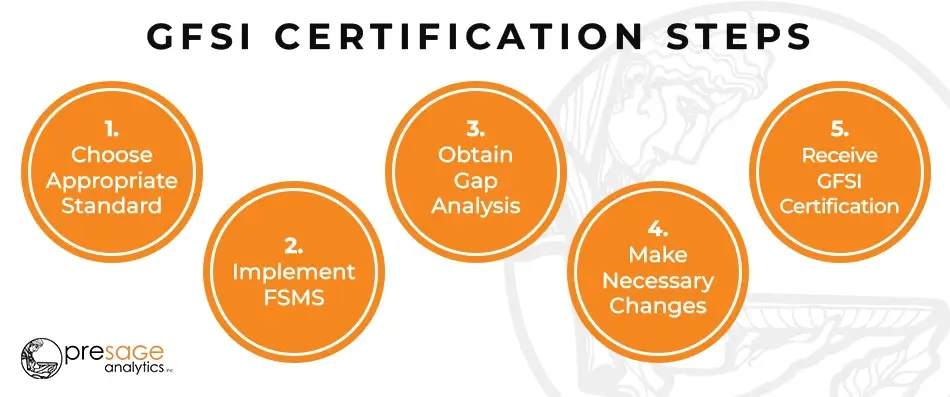 To obtain a GFSI certification, companies must first select a benchmarking scheme that is appropriate for their operations. Once they have chosen a scheme, they must then implement the food safety management system that is outlined in that scheme. This typically involves conducting a gap analysis, creating a food safety plan, and implementing the necessary controls to ensure that the plan is being followed.
Identify The Appropriate Standard: GFSI recognizes several different food safety standards, including FSSC 22000, SQF and BRC. Companies should choose the standard that is most appropriate for their business and the products they produce.

Implement A Food Safety Management System (FSMS): Companies must implement an FSMS that meets the requirements of the chosen GFSI standard. This will typically involve developing and documenting policies and procedures, training employees, and implementing controls to ensure food safety. A quality assurance software like Presage Analytics will assist in this practice.

Obtain A Gap Analysis: A gap analysis is an assessment that compares a company's FSMS against the requirements of the chosen GFSI standard. This can help identify any areas that need improvement in order to meet the standard.

Make Any Necessary Improvements: Based on the results of the gap analysis, companies may need to make improvements to their FSMS in order to meet the requirements of the chosen GFSI standard.

Receive Certification: Once a company's FSMS meets the requirements of the chosen GFSI standard, it can undergo an independent certification audit. If the audit is successful, the company will be awarded a GFSI certification.
Presage Analytics Makes It Easy
To help companies improve their scores during the certification audit process, Presage Analytics offers a digital platform that allows companies to record and schedule essential checklists to be completed. This can include checklists for sanitation, personal hygiene, and pest control, among others. By using this platform, companies can ensure that all the necessary checklists are completed on time and that all of the necessary documentation is in order.


Overall, obtaining a GFSI certification involves implementing a robust FSMS and undergoing an independent certification audit to demonstrate compliance with the chosen GFSI standard. Companies can use digital tools like Presage Analytics to help them manage the certification process more effectively and improve their competitiveness in the marketplace.