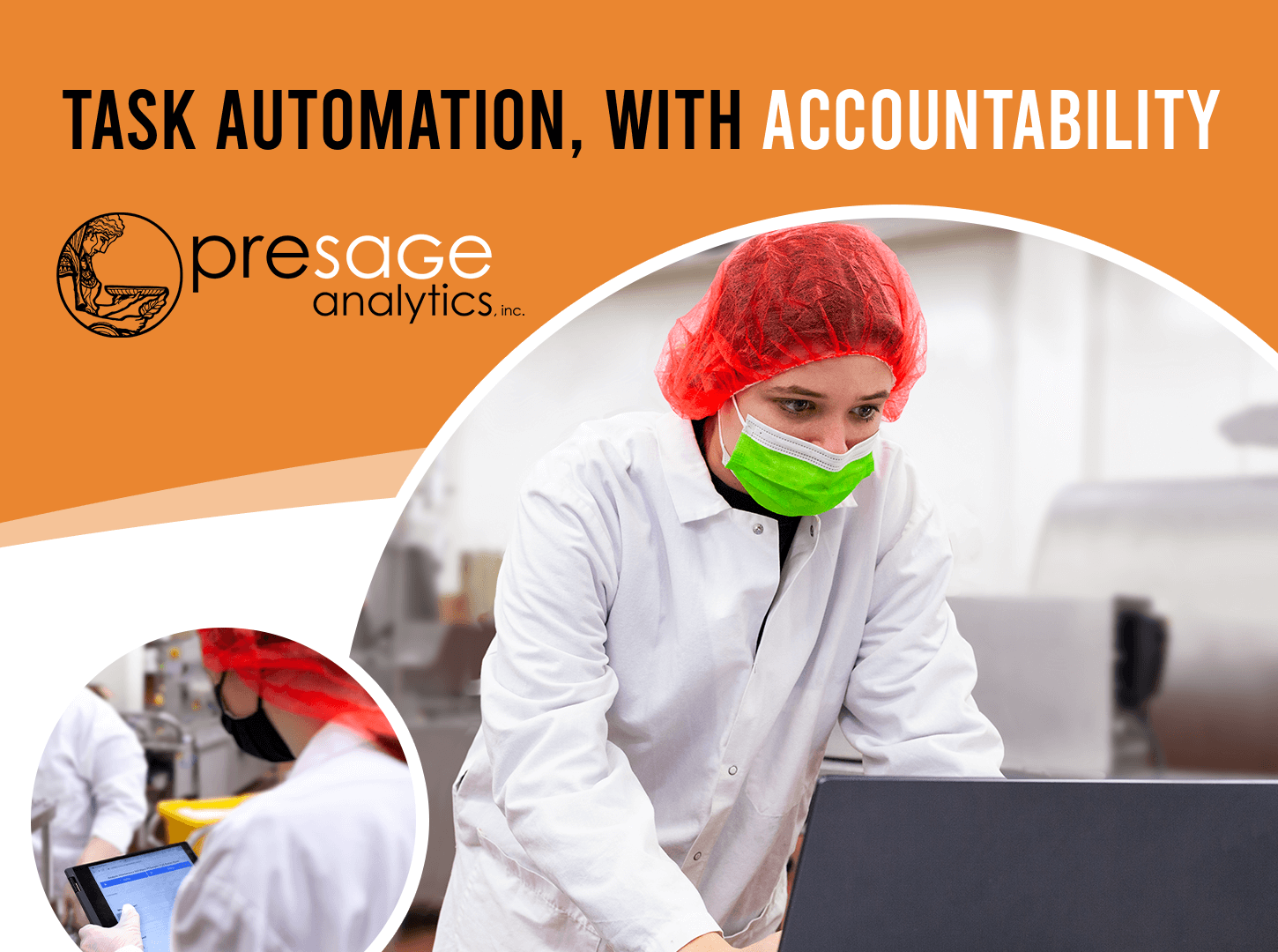 ---
Task Automation, with Accountability
The backbone of every quality program is consistency: Instruments need to be calibrated, hourly production samples need to be pulled, compliance paperwork needs to be submitted. Task automation is essential to ensure these regular tasks get completed on time and correctly, without becoming a managerial time-sink.
What is task automation?
Task automation is the process of automating tasks in your business. By focusing on this, you can create a more streamlined and efficient workflow for your team. With Task Automation, users are able to automate and streamline their legacy processes that were previously manual or paper-driven. This means that less time is wasted doing repetitive tasks, and more time can be spent working on higher-level tasks or employee development.
With Presage Analytics, you can set up and schedule all the recurring tasks in your plant, including:
Preventative Maintenance
Calibrations
Hourly Production Checks
Compliance Documentation
Sanitation
Pest Control
Presage Analytics & Task Automation
In Presage Analytics, regular tasks can be set up and scheduled ahead of time to automatically prompt the right people to take action on a regular basis. For example, the software will alert the Quality Technician to go grab that sample, or remind the Director of Compliance to submit that report.
As it tracks your tasks, Presage Analytics ensures that you have visibility into which have been completed and which remain outstanding. You can configure text and email alerts to provide reminders as the deadlines approach or to draw attention to overdue tasks.
Schedule A Demo
Interested in learning more about task automation and how Presage can help create a more efficient workflow for your plant? Let's schedule a demo today!